Homes for Sale in Chapman, Pasadena, CA
Chapman is a flourishing suburb in the city of Pasadena, California. It was named after Alfred Chapman, who acquired the immediate landscape and developed his residence on the junction of the current California Boulevard and Ivydale Court.
The California Indians considered Chapman to be their favorite camping spot. Their cattle wandered under the shade of the sheltering oaks on the lush terrain that stretched to the slopes at the base of the majestic San Gabriel Mountains. The neighborhood is distinguished by a large number of towering trees, which provide natural shade to the residents of the community. Because of his love of horticulture, Alfred Chapman planted several trees along California Boulevard and Ivydale Court, from where the neighborhood coined its name. Some of the citrus, walnut, avocado, and pecan trees planted by this innovative ranchero are still standing today as a legacy. If you are seeking a professional realtor to assist you in finding the ideal house for your family, you can reach out to our staff at any time via telephone or email.
VARIETY OF SCHOOL ALTERNATIVES: Chapman is served by the Pasadena Unified School District, including Willard Elementary School, Wilson Middle School, and Pasadena High School. The Willard Elementary School and Wilson Middle School, located across Madre Street, are the neighborhood's focal points. Other educational facilities in the area include Hugo Reid Day Care, Hugo Reid Primary School, Hugo Reid Elementary School, Willard Children's Center, Walden School, and Wilson Elementary School. Families that want to relocate to the area with school-aged youngsters will appreciate the variety of educational alternatives available to them.
CHAPMAN WOODS ASSOCIATION: The Chapman Woods Association has preserved and maintained the precious region for more than seven decades. The association's mission is to keep the neighborhood's rich historical past while also ensuring that peace and order prevail across the whole community of Chapman. It is also their duty to guarantee a harmonious interaction amongst the neighbors in the region to maintain a pleasant living atmosphere for all neighborhood members.
UPSCALE RESIDENCES: Luxury properties in the neighborhood are valued in the million-dollar bracket, with several of them exceeding one million dollars. These homes are designed in the style of attractive Colonial architecture and provide a reasonable amount of living space in each area. Chapman's real estate portfolio will appeal to consumers looking for high-quality, well-constructed residences in a desirable neighborhood in Pasadena, California.
Homes for Sale in Chapman
5 Real Estate Facts about Chapman, Pasadena, CA
Chapman's real estate properties can be acquired between $950,000 to $3.5 million.
These homes are furnished with two to five bedrooms and one to six bathrooms floor plans.
Residents can enjoy interior living space ranging between 1,150 sq. ft. to 4,900 sq. ft.
The residences available at Chapman are characterized by Colonial architectural style.
Most properties are developed on lots that range between 0.14 acres to 0.62 acres.
Pasadena, CA Real Estate Market Information
Median Price of Sold Homes
Home Ownership Percentage
Homes for Sale in Chapman, Pasadena, CA
53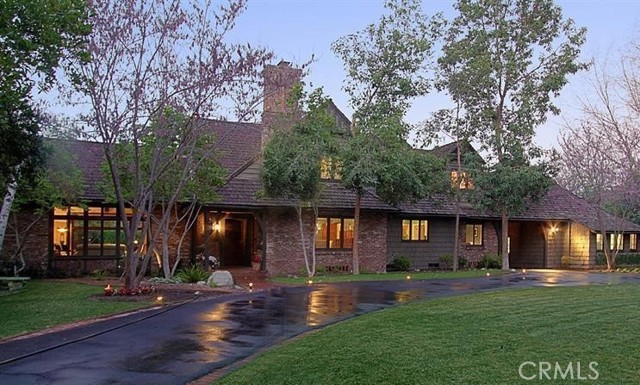 Beds
5
Baths
7
SqFt
5,680
MLS#
AR23171596
22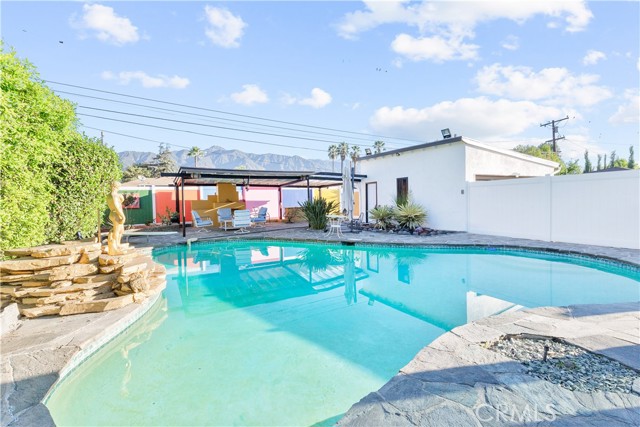 Beds
3
Baths
2
SqFt
1,239
MLS#
OC23189930
Chapman is located alongside Highway 164, which serves as its eastern border. Furthermore, the neighborhood's northern segment is defined by E Del Mar Boulevard, on the west by Eaton Wash, and the south by Huntington Drive.
The neighborhood is also situated adjacent to different establishments, including Kaiser Permanente Pasadena Medical Offices located north of the community. Other notable landmarks in the surrounding region of Chapman include Pasadena Hindu Temple on the east, Eaton Blanche Park on the west, and Clearman's North Woods Inn – San Gabriel on the south.
I'm a Strong Negotiator, Efficient Problem-solver, and more importantly, I Get Results! Having done more than $70 million in sales in the region, I aim to provide a pleasant and professional working experience with my clients and work hard to get them the best deal for their needs. Contact me today for any real estate-related inquiries in Pasadena, California.
Who Lives in Pasadena, CA
People who like Chapman also like