Homes for Sale in Brigden Ranch, Pasadena, CA
Brigden Ranch is a beautiful residential neighborhood located in the north-eastern section of Pasadena, CA. It is conveniently bordered by E Washington Boulevard to the north, Allen Avenue to the west, Casa Grande Street to the south, and N Martelo Avenue to the east. It transformed into a residential area in the 1920s when multiple homes started to emerge. There are over 600 spacious homes in the area, traversing the tree-lined streets and various commercial establishments along North Allen Avenue. It is home to a completely diverse population of kind-hearted, welcoming residents. Several parts of the community, such as North Craig Avenue and Galbreth Road, together with Eastlyn Place and Westlyn Place, are located in Los Angeles County's unincorporated locations.
Homes for sale in Brigden Ranch mostly feature Cape Cod, Southwest, and Tuscan architectural designs. The fusion of several styles provides these properties with new facades and lively characters. Properties available in this community are primarily single-family homes, with several condominiums and townhomes. Condominiums range from $420,000 to $500,000, featuring one to two bedrooms, one bathroom, and 880 square feet of floor area. These units are compact, making them ideal for soloists aiming to pursue a career in the city. For small families, Townhomes are also available for only $460,000 to $710,000. They come with two bedrooms and two bathrooms, a spacious 0.4 acres of lot area, and a floor area of 900 square feet. The most common form of settlement in the community are single-family homes, ranging from mid-range and luxury houses. Buyers can purchase mid-range homes for $540,000 to $900,000 apiece. These come with two to three bedrooms and one to two bathrooms. A typical mid-range property has 0.09 to 0.17 acres of lot area and floor area that ranges from 1,100 to 1,800 square feet. Larger homes in luxury settlements are also offered in this community, starting from $900,000 up to $1.9 million. These huge properties have three to six bedrooms and one to three bathrooms. They typically sit on 0.13 to 0.52 acres of land area with 1,100 to 3,400 square feet of floor area. All of the properties in Brigden Ranch were built from 1927 to 1978.
Pasadena, CA Real Estate Market Information
Home Ownership Percentage
Who is this neighborhood for
Well-built properties with impressive facades, excellent location, and a balance between serenity and a lively environment are only some of the ways to describe the lovely community of Brigden Ranch. It is an ideal spot for families that aim to settle in a convenient yet peaceful neighborhood. If Brigden Ranch captured your attention, contact us. We'll recommend the best settlements in the area!
Latest homes for sale in Brigden Ranch
32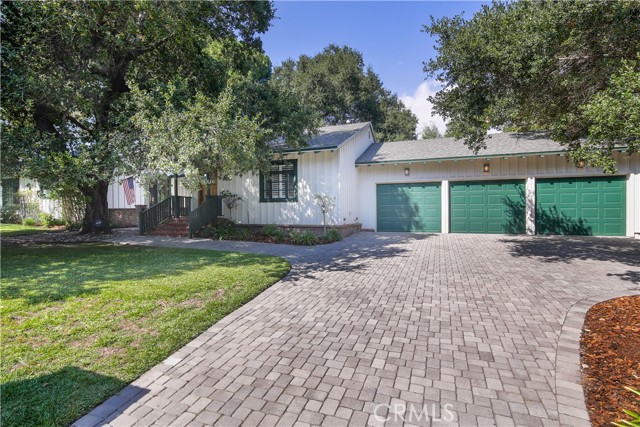 Beds
5
Baths
3
SqFt
3,330
MLS#
PF23185218
60
Beds
3
Baths
3
SqFt
2,372
MLS#
23327701
26
Beds
2
Baths
1
SqFt
1,254
MLS#
23324933
I'm a Strong Negotiator, Efficient Problem-solver, and more importantly, I Get Results! Having done more than $70 million in sales in the region, I aim to provide a pleasant and professional working experience with my clients and work hard to get them the best deal for their needs. Contact me today for any real estate-related inquiries in Pasadena, California.
Who Lives in Pasadena, CA
Things to do in Brigden Ranch
People who like Brigden Ranch also like